As hard as the last few months have been – especially with breaking My face in February – I have really enjoyed playing with the amazing people that I've met online. I have been enjoying Skype sessions, Niteflirt phone and cam sessions, and the occasional AdultWork cam sequence.
I have had Ted the leather fetishist, Anna the bondage enthusiast, fweef the femdom acolyte, and Jim who is nude but not lewd. I have appreciated all the passion and histpry that they have shared with Me, from their locations around the planet. I look forward to continuing My times shared with international pets and perverts – they bring such joy to My life.
I am available for limited sessions in Sydney weekly. Everything else will be as it happens. Join My mailing list for more information.
I have Jim's permission to show his photo below: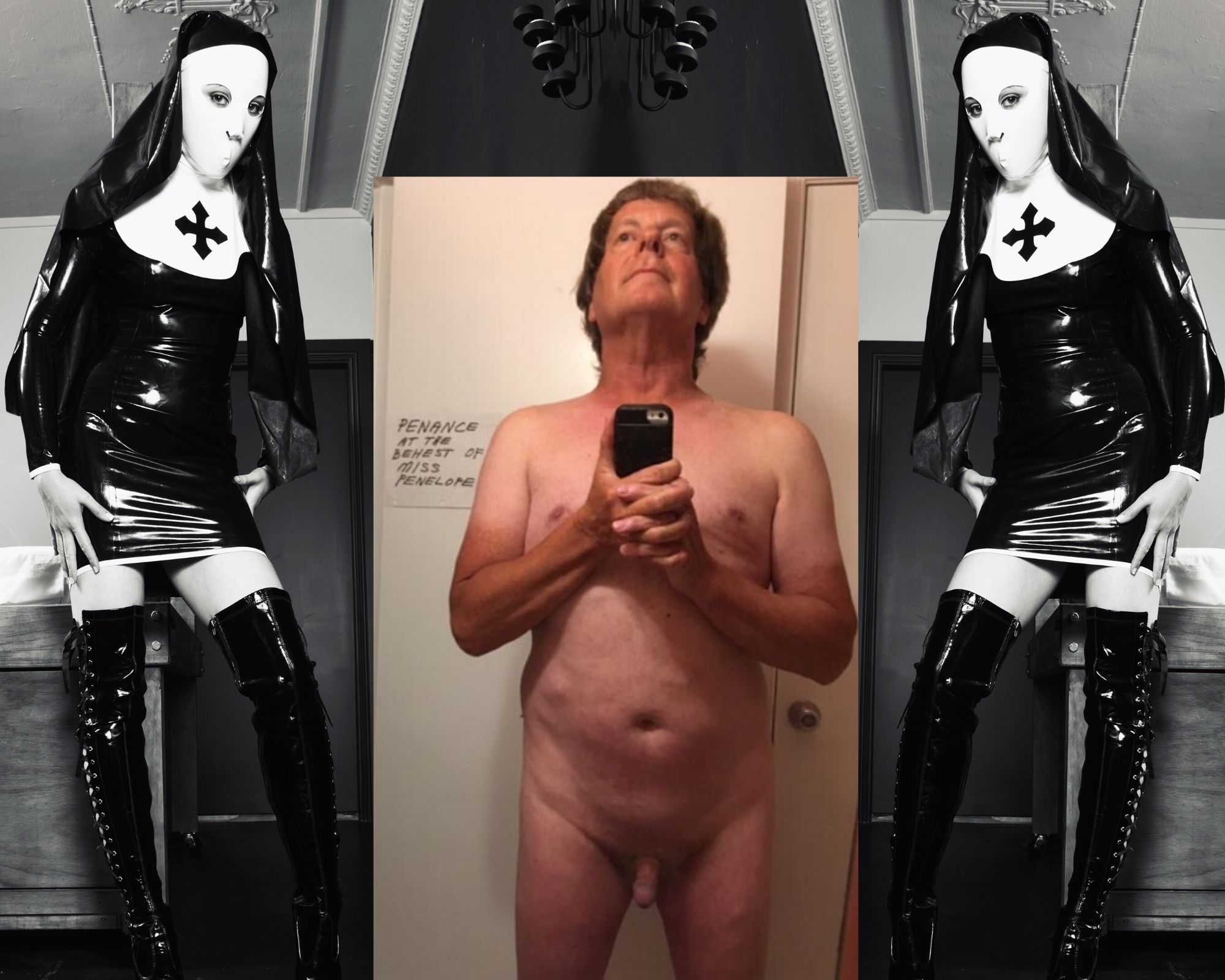 The sign that Jim is holding reads:
Penance at the behest of Miss Penelope