Protocol First
You have decided that longing is not enough and yielded to the temptation of being at My feet.
What next?
Availability & Booking Etiquette
In person sessions are typically available between 10am and 10pm seven days a week.
All sessions require a minimum of one day's notice and a deposit to confirm your booking.
I prefer to receive your initial enquiry by email or through My contact form.
This gives Me time to review and respond to your application with consideration, particularly when I am travelling and not in a position to take your call. If you would like to submit to Me in person, take the time now to check My availability, scheduled tour dates and events to ensure that our calendars align.
On the rare occasions that a last minute cancellation results in a same-day session becoming available, it will be offered to pets on My wait list before being announced on My Facebook and Twitter profiles.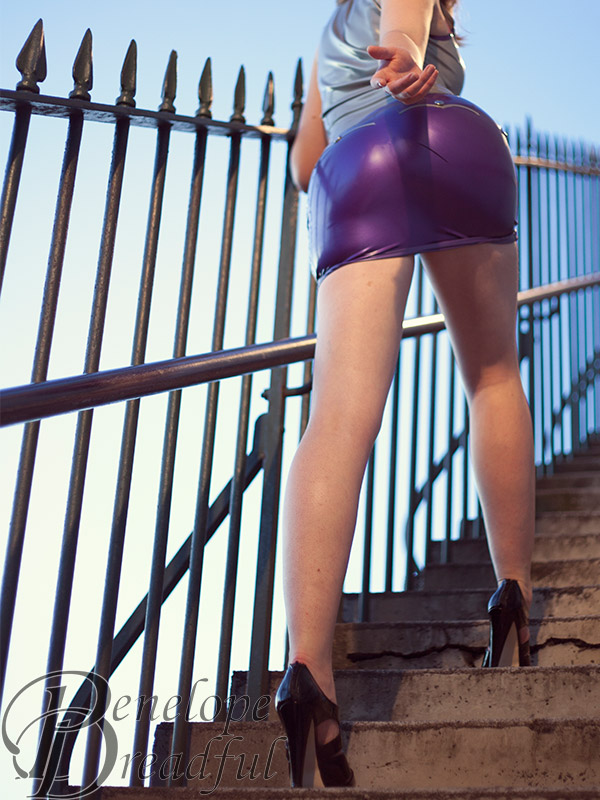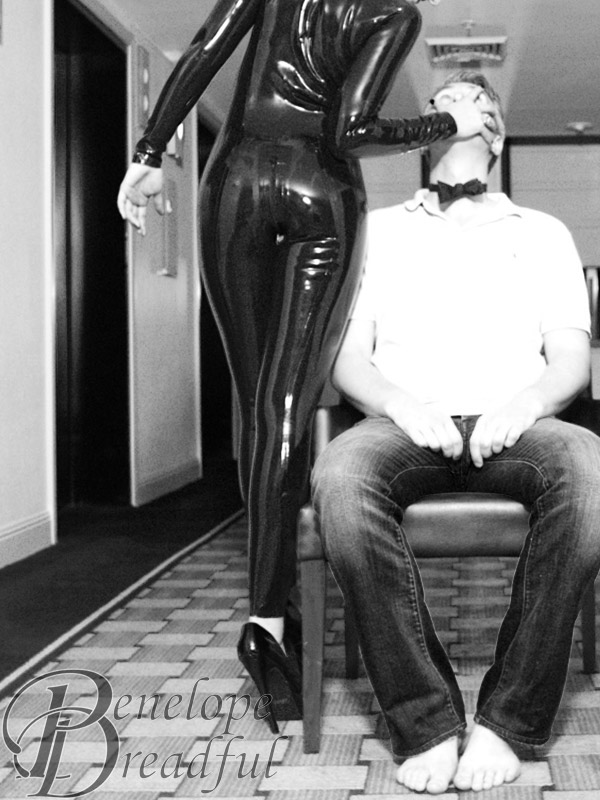 My Limits
When you are submitting to Me, I have a few very simple and straightforward rules that you will need to follow. These are My hard limits and you will need to respect them as you would like Me to respect yours.
Do not touch My body without My express direction or permission
Many people seem to believe that their touch is welcome, a compliment or permissible, even using the excuse "You're so beautiful, I just couldn't help myself."
You do not have permission or consent to touch My body until I give it to you.
If you are terribly, terribly tempted (and I am sure that you will be), simply ask.
Failure to do this, and repeated infractions, will end your session prematurely and see you barred indefinitely.
Punctuality is the politeness of kings
On the day of your session aim to arrive at My door at the appointed time, not five minutes early or five minutes late. If you have arrived early and would like to know if I am amenable to you entering the space early, you may send a message and ask. The answer may not be yes. If you are running late, you should let Me know as soon as possible as I may need to make other arrangements.
I often spend the few minutes before our time together meditating so that I am entirely present with all facilities engaged.
On the rare occasions that I am running late, I practice what I preach and will inform you so that you are able to adjust your plans.
You are not entitled to My life oustide of session.
Do not ask Me what My "real name" is, or if I have a "real job". Do not ask if we can have drinks or lunch or dinner as friends. Definitely do not ask Me to find you a dominant woman to date. If you see Me out in a non-kink setting, don't decide to come up and say hello.
I may decide to share details of My life with chosen pets. It is entirely My choice and not your position to entreat.
If I do, feel privileged that you have been trusted.
You may have noticed that normative sexual activities are not listed on My site or among My interests. It is because they are not offered. Do not ask as refusal often offends.
I have awesome kinky peers that may offer services more suited to your interests.
The tribute details listed are in AUD.
If you would like to see Me while I am travelling, contact Me for My rates in your country or check the details on My Tour Dates & Events page.

Your tribute is for My time and is not based on the content of your session.
As such, it does not include dungeon hire or room rental, nor does it include the special purchase of disposable supplies or equipment. For full details of extras that you might enjoy, check below or contact Me to find out.
Pure Perversion
$200   30 minute session
Verbal Humiliation, Ball busting or Discipline only
$380   1 hour session
$550   90 minutes session
$700   2 hours session
Love longer sessions?
$250/hr for additional session or social time
Something Extra
$50-100   Specific supplies or disposable equipment
$150   Full toilet training
$250   Cuckolding
$POA   Forced Bi
$POA   Multiple Mistresses / voyeurs
$50   Outcall driver fee
not applicable for disability clients
When you're ready to arrange your session, plan to provide a minimum of twenty-four hours notice.
If you insist on a same day session or to be seen outside My hours, a penalty may apply.
Once we have agreed upon a day and time, you will need to transfer a deposit of $100 to confirm your session. This is not negotiable.
I have listed below three secure and discreet payment methods. Where you have an opportunity to enter a payment reference, please use your phone number as the code
Please note that all web and phone sessions must be paid in full, in advance.
BPay 214932     Reference 

1200002538747

Bank Transfer Name Penny Bonds Pty Limited     BSB 032-067     Account 558750
Amazon – Direct payment to info@mistresspenelope.com.au
Personal Service
Put your practice to the test and offer yourself for personal service to Mistress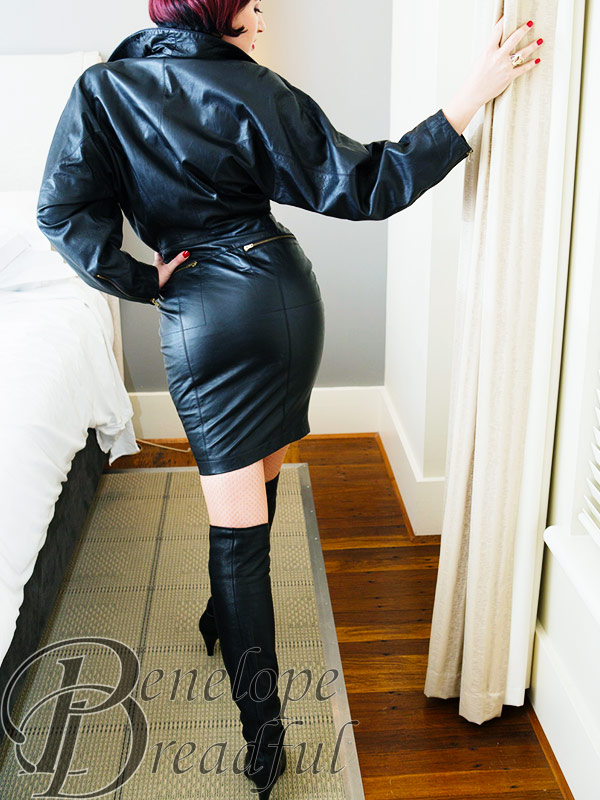 Chattel
Taken in as a butler/maid, or locked and left. Your chores may include serving tea or refreshments, detailed household cleaning, buffing My leather, conditioning My latex or polishing My extensive shoe collection.
$250 per hour

Slave for the Day
Your purpose is to make My life easier and more comfortable. Expect to spend plenty of time on your knees, polishing My bathtub so that I can relax while you vaccuum or practicing your pedicure skills on My perfect feet. Cleaning can be considered de rigeur, whether it's the shower, My fetish wardrobe or a sex toy spring clean!
$500 for 3 hours

Penance or Pleasure
So much more fun than community service. Deliver yourself to Me each week to be used however I see fit. As above, expect to be put to work in whichever capacity I require. No good deed goes unpunished and attentive service will be rewarded as I see fit.
$1,000 Month, a day of service each week (3-5 hours)

Extend the Pleasure
Delay your return to reality with an immersive D/s experience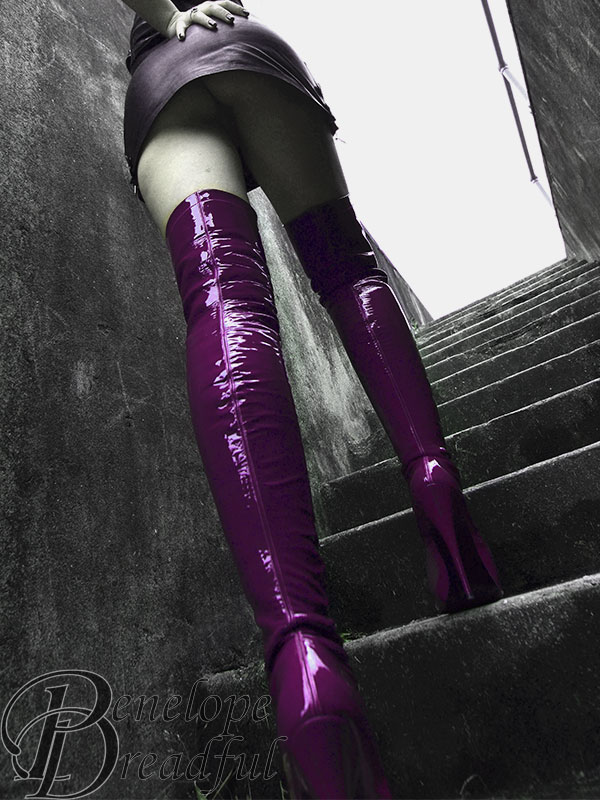 Tease & Taste
Excite your mind and your senses with a bridge between fantasy and reality. Add some social time to your session and gain a sweet sample of what life might be like in a Female Led Relationship.
4 hours total, including 2 hours social time $1,000
Domina's pet
Perfect for when you need to be at My mercy just a little longer. Allow yourself to submit fully to My ministrations, knowing that you have all the time you need to experience the joys and euphoria of subspace without having to rush back to real life immediately following.
6 hours total, including 2 hours social time $1,500
At My Whim
Hand yourself over to Me for a whole day or night and discover where My wiles will take you.
Shall we stay in or go out? Perhaps I'll have you take Me lingerie, shoe or sex toy shopping while your chastity cage jumps and bounces in frustration. Even a quiet breakfast becomes quite the thrill when I hold the wireless control to the vibrator.
12 hours total, including 6hrs social time or sleep $3,000
Virtual Sessions
Phone and web sessions are ideal for long distance training and chastity coaching.
Have you got an itch you need to scratch? Too far away to see Me in person? Or too terrified to submit, fearing that I will consume you? and rightly so…
If planning is not your forte, you need to hear My voice right now, or you'd like the option of minute-by-minute at your leisure – join Me on a call at Niteflirt or on DirectCam with Adultwork.
Not sure about these new fangled third-party thingamies? Book your virtual session with Me directly and have the choice of phone or webcam without having to log into anything more complex than Skype.
All direct virtual sessions must be prepaid. The fastest option is Amazon emailed gift vouchers – send them to info@mistresspenelope.com.au
$50   10 minute session
$75  15 minute session
$100   20 minute session
$150   30 minute session
Long Distance Training
If you need regular contact to keep you on track and focused on your goals, consider one of the following weekly training programs.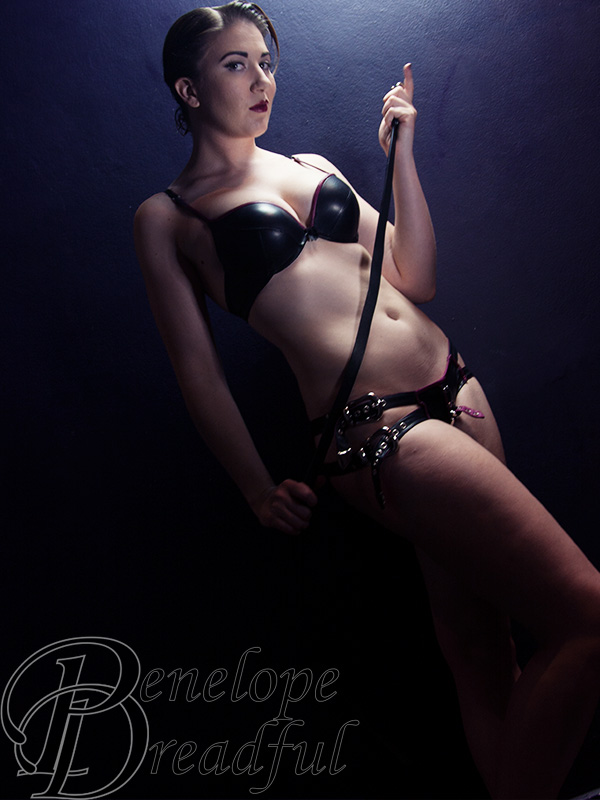 Homework
A weekly listing of tasks and assignments to help you on your journey to being the best sub possible. If you have particular goals around lifestyle, exercise, chastity, kink or further study these will be worked in to your homework.
Weekly email exchange of tasks, ongoing assignments and homework results $50
Tutoring
If you know that you need a little more supervision, you might need a weekly tutoring session.
In addition to your weekly homework, we will have a 10 minute review or reward by phone or Skype each week.
As above, plus 10 minute virtual session $75
Detention
Some pets need a firm hand to keep them on track. If you know that you need a little more supervision, you might need a weekly tutoring session.
In addition to your weekly homework, we will have two 10 minute review or reward sessions by phone or Skype each week. You may be required to keep a masturbation diary if not in chastity or complete daily tasks.
As above, plus two 10 minute virtual sessions $100